SEPTEMBER 2023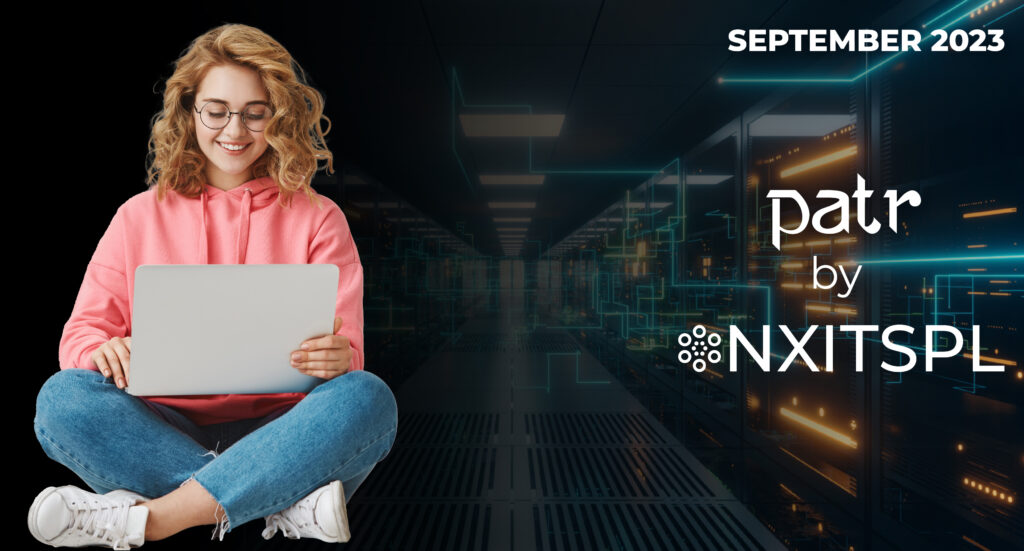 Dear Readers,
Welcome to the September edition of Patr.
In this edition, we have shared insights on the critical journey of data migration in modern tech, including upgrades, database shifts, storage transitions, and cloud adoption.
As we celebrate Independence Day, NXIT proudly highlights our contributions to a digitally empowered India. Explore our commitment to effortless and seamless data migration in this issue.

Happy Reading!
In today's data-driven world, when businesses are evolving and growing, data migration is a crucial procedure. Effective data migration is crucial to guarantee that important data is saved and accessible, whether you are migrating data to a new system, upgrading your infrastructure, or consolidating databases. Read more
As we celebrate freedom and innovation, we stand tall, proud of our contributions to a digitally empowered India. Happy Independence Day! See more
Get ready with us for a smoother, safer, and more productive data future. Read more
Looking for Effortless and Seamless Data Migration. See more